Things I Don't Buy to Avoid Clutter and Save Money!
What if I told you there was a way you could save your hard earned money and avoid clutter all in one go?  There is one easy way I do that: there are lots of items I simply avoid buying! Some of these I used to buy and have stopped, and some I never bought in the first place.  Keep reading or watch the video here to see what I avoid buying!
Now, before you run away imagining I'm going to tell you the only way to do this is to only buy the absolute essentials for survival, that's not true at all. I'll still make many fun purchases beyond the essentials like travel, eating out, hobbies, new clothes, and more!  Believe me, I still have fun, LOL!
However, there are several things I don't buy because they truly aren't worth the cost and clutter for me.  Before I dive in, I should mention that everyone is different, so if you truly enjoy these things, by all means, keep buying them!  Ideally we should all be buying the things that bring us joy and not buying what doesn't!  And you may have some things to add to your own do-not-buy list that I haven't even thought about!
Things I avoid buying:
1.  Things just because I have a coupon
I totally used to do this!  I LOVED playing the coupon game, and I had an impressive stash of stuff, especially toiletries.  Over time, I found that I was forcing myself to use deodorant or shampoo that I didn't even really like just because I got it free or close to free.  Sometimes things would go bad before I even go to use them.  So now I don't worry about the coupons, and I buy the products I love!  I find I buy less overall this way, so win-win!
2. Most bulk foods
I like shopping at Sam's Club or Costco, but our family is just too small to eat up some of the food products before they go bad.  If it's not something we eat a ton of, it just goes to waste, and then it's not saving me money at all!  Also, we're programmed to think that we're saving money if we buy in bulk, but sometimes this just isn't the case, so it's a good idea to price compare before stocking up!
3. Pens/Pencils
There, I said it!  I LOVE cute pens in all different colors.  It's bordering on an addiction.  But I have sooo many, and I just had to draw a line in the sand.  I haven't bought any of these in over a year!  And my pen/pencil collection is still going strong.
4.  Cleaning Products
So, I'll let you in on a secret: I HATE cleaning.  I'm always looking for a way to make it easier or faster.  I used to by cleaning products and tools that made promises to do just that, but I've discovered you just have to put in the work, and that's all there is to it.  Nothing new I've tried has really made a big difference, so I've stopped buying new gadgets and products and just stick with the few necessities that work for me!
5.  Cable TV
We don't watch a ton of TV.  We do watch some, but not enough to justify a big cable bill.  Instead we use cheaper internet-based subscription services, and bonus:  I can watch it on my own schedule!
6.  Hair Products
I've always wanted to have gorgeous curly hair.  The reality is that mine is super thick, long, and VERY straight and smooth.  About once a year I would go on a quest for curly hair.  This involved buying products, gadgets, etc….taking an hour to do a hairstyle that would last maybe 3 hours, even gunked up with a ton of product.  I just decided enough is enough, and I am never going to be someone with curly hair, and that's okay!
7.  Magazines
I love magazine content and reading articles, but I just never find myself sitting down at home to read a magazine!  I'll pick up one in a doctor's office or something, but if I'm at home, I can find almost any content I want online, and my library apps (Hoopla and Libby for me– they are free, and they have books, audiobooks, and magazines!!!) have everything I need without having to have a physical magazine laying around my house!
8.  Stuff from yard sales
In theory I like the idea behind yard sales, and you can get some good deals on things.  However, I found that I usually just bought stuff I didn't need.  Also, if I've spent 4 hours driving to yard sales and don't buy anything, it feels like a waste of time.  So then I try to convince myself to buy something so I wouldn't have wasted my time…vicious cycle!  Instead I just don't go to yard sales anymore.
9.  Makeup subscriptions
I used to subscribe to Ipsy and a couple others.  It was fun getting a little "gift" in the mail every month, but they weren't all that useful for me.  My skin is so sensitive and specific that many things I couldn't use, or I didn't even want to use because I've already found my favorite products.  Most things were a waste for me, so I canceled my subscriptions and just buy what I know I love.
10.  Glitter
My kids love it…but it's SOOO messy!  I've just decided it's a no-go at our house!
11.  Nail polishes
I love painted nails, but I hate when they chip, and for whatever reason, nail polish just doesn't last on my nails.  When an influencer or friend would recommend a polish, I would believe *this* product would be different, and I would go out and buy it.  Spoiler– nothing ever worked.  Now if i want my nails done, I actually go to the salon and get the dip powder that actually lasts 3 weeks.  So much less frustration!  As a bonus, I think I spend less money overall this way!
12.  Cheap purses
I used to buy cheaper purses, but the fabric would tear or get dirty.  This always frustrated me because it's tough to get used to a new purse, where the pockets are, etc.  About two years ago I bought my first better quality purse, and it's still going strong!  It looks great, has held up so well, and I get compliments on it all the time.  This is another instance where paying more for one high-quality means I spend less money overall!
13.  School pictures
I know this may be weird to some people, but we just don't buy these.  They're expensive, and I already have way better pictures of my kids at all ages…so I just don't see the need to buy school pictures.
14.  Drinks at meals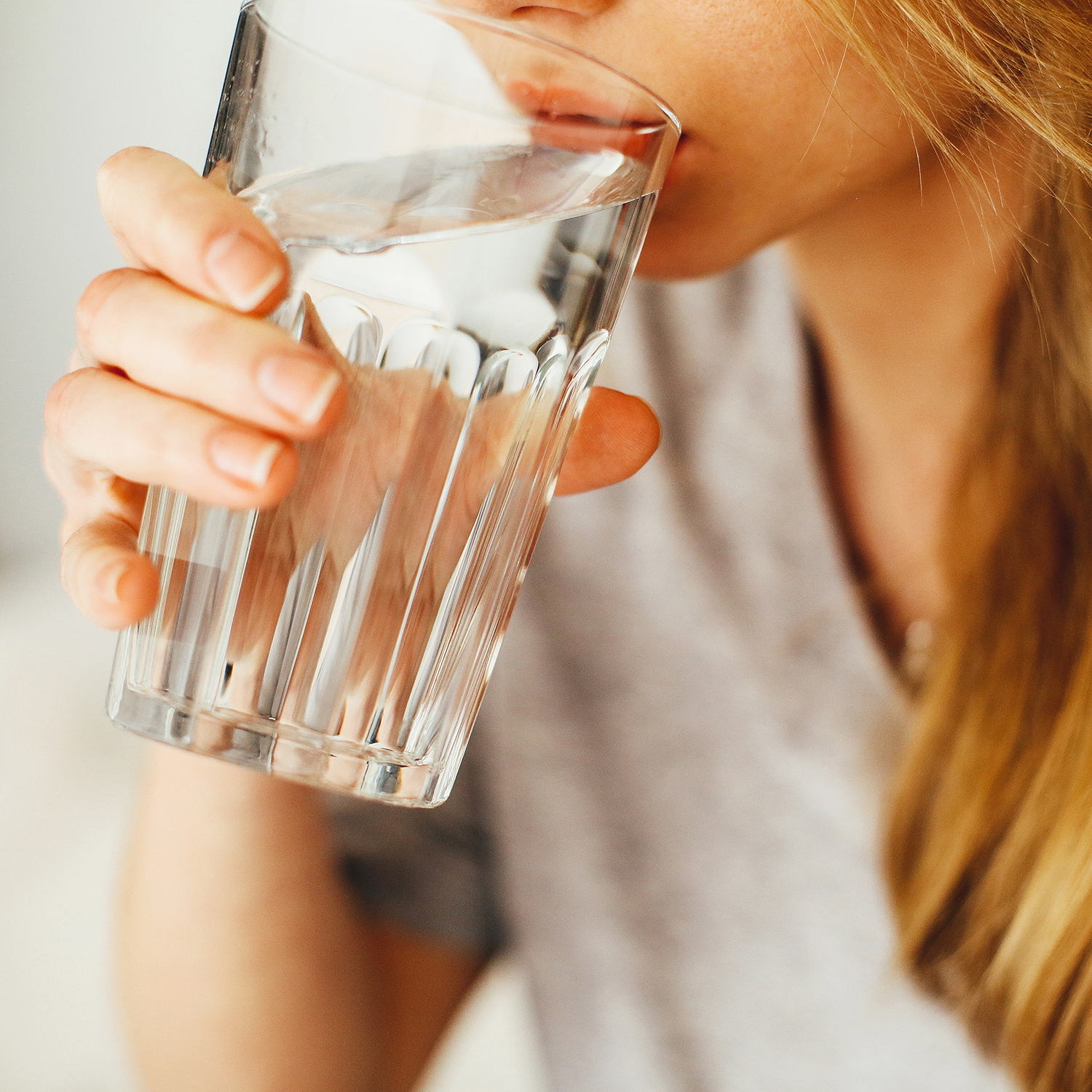 I don't really enjoy a soda as much with a meal as I do if I'm just drinking one without food because I'm more focused on enjoying the food.  If you multiply the cost of a soda over a whole family and then add that up over a year….just WOW.  It saves us so much money!
15.  Souvenirs
When we travel, I don't buy anything to "remember" the trip.  First, I'll remember it anyway, and second, I'll take pictures!  If I do buy anything, I'll buy a set of playing cards.  We did this on our honeymoon, and it's something we've kept up.  They're useful because we play cards with people often, so we just add the new deck to our collection and use it with friends.  Some people will buy an art print or an ornament or something small like that.  It's better to keep it to one thing, but don't feel guilty if you don't buy a bunch of stuff (plus the T shirt!) everywhere you go!  You're still making memories!
16.  Extended warranties
I literally NEVER buy these.  I'm always asked if I want a $4 warranty on a memory card or something from Amazon.  These things hardly ever break within the warranty period, and if they do, you have to deal with customer service and fighting to get your money back.  It's just not worth my time!  If you self-insure, you come out ahead almost every time anyway.
17.  Coffee Tables
Some people love these, but I love the look of the open floor space, and kids always seem to get hurt on coffee tables, so I just don't use them.  I do have a side table in case someone wants to set a drink down, but I skip the coffee table.
18.  Physical Books
I do buy physical books for my kids.  But for myself I use digital versions.  Again I use Hoopla and Libby apps for free books through my library, and I have an Audible subscription for some harder to find audio books.  I like that I have the book with me on my phone wherever I go.  It's easier for traveling with your "book," too.
19.  Inside Plants
I sooo want to be a plant lady, but I'm just not.  I can't keep them alive.  I've even tried fake plants, but I find those look, well, fake.  I got tired of shopping for ones that look good and then not liking them…so we just have plants outside now.
20.  Pets and Pet Stuff
I LOVE visiting other people's pets.  Cute kittens and adorable dogs…but I'm not much of a fan in my own home.  I didn't grow up with pets, and it just seems like so much work to me.  I know MANY people won't agree and totally could not understand this about me.  I like animals, but it stresses me out to think about the expense and even more so the WORK that goes into them.  You have to groom them, take them to the vet, feed them, clean up their messes, and figure out a pet sitter when you're away.  It's just too much for me!
21.  Gym Membership
I used to have a gym membership and used it regularly.  In 2020, that obviously stopped for a while, and then I just never got back into it.  I did buy a nice exercise bike and a few weights, and now I love working out at home!  It's easier for me because I don't have to haul myself and/or the kids out of the house.  It takes so much less time because I'm not traveling anywhere.  Because of all that, I'm much more likely to work out consistently!  And the one-time cost of that bike more than paid for itself in the first year.
22.  Craft Supplies
I used to be a hardcore crafter.  I still struggle with not deep diving into new crafts and hobbies when I find one I like!  I want to have ALL the supplies at the ready.   But I figured this out about myself:  when I see a tutorial online, i want to use the EXACT products they used so mine will turn out the same.  So I ended up going out and buying new things anyway.  Sales can be deceiving too because craft stores are always having sales.  It will come around again, so I remind myself of that when I'm tempted to buy a supply I don't need right that moment.
23.  Clothes that Don't Fit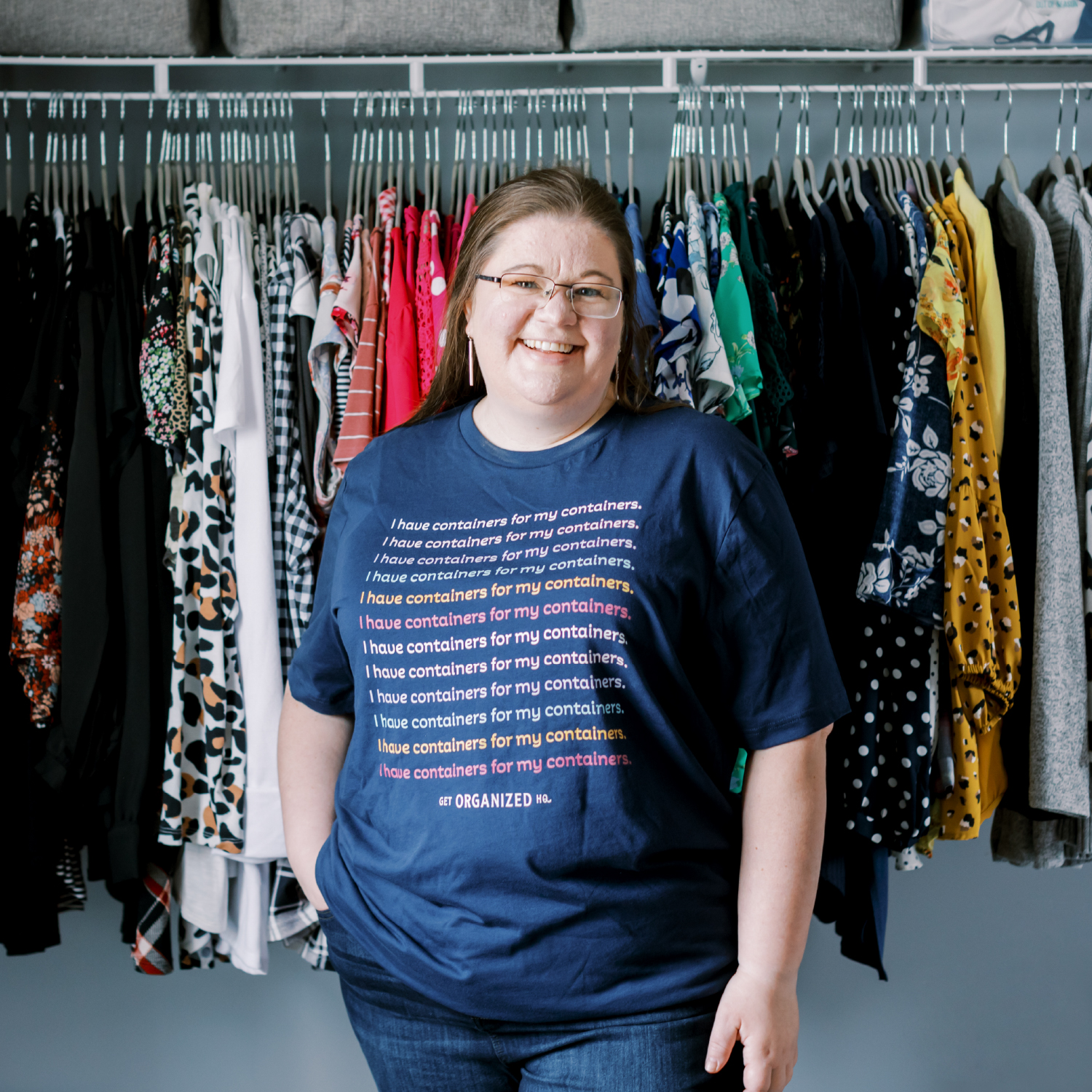 I used to fall into this trap so often!  If it was just a little too small, I'd buy it anyway because I "planned" to lose weight.  Does that ever really work out?  It never has for me.  So now I don't buy something if I can't turn around and wear it out (and love it!) tomorrow.
24.  Aspirational Foods
Is this a thing?  Maybe I'm making this up, but often I will grocery shop based on what I wish I ate.  I'd love to be a super healthy/clean/veggie eater all the time, but I'm just not always that way.  Sometimes I'll get excited about a new eating plan and buy ALL the healthy foods (and the Costco tubs at that!), but then I don't really like it, or a sweetener doesn't agree with my system, and I end up throwing it out.  So now I do my absolute best to start small and slow.  Buy small amounts of the new foods and make sure you'll really eat what you buy.
25.  Scrapbooking Stuff
I love crafting, but I've realized I'm just not into making scrapbooks.  My 9 year old daughter still doesn't have a baby book LOL!  I'm much more likely to do a digital version, though– one that I can do on my phone or computer.  And I much prefer typing to writing.  So I've given up on trying to be a scrapbooker!
26.  Christmas Gifts
I know this one is out there.  But last year we just decided not to buy gifts for each other or even our kids!  If my husband or I really want or need something, we tend to just buy it throughout the year.  It's the same with our kids.  If they need clothes, we buy them and give them to them before Christmas.  Sometimes we even buy them toys or activities if we see them throughout the year.  This year we still made a whole occasion of Christmas and did family activities all day, etc.  It was a super fun day not focused around gifts, and honestly the kids didn't even notice!
Obviously, some of these won't work for everyone!  Hopefully there are at least a couple here that you'll find you don't need to buy, either!  My biggest takeaway is to just think out of the box.  Are you buying or doing things just because you've always done it that way or that's what "everyone" does?  What can you happily live without?
If you want more tips, check out my decluttering playlist on YouTube here.